Waymire Family Trunk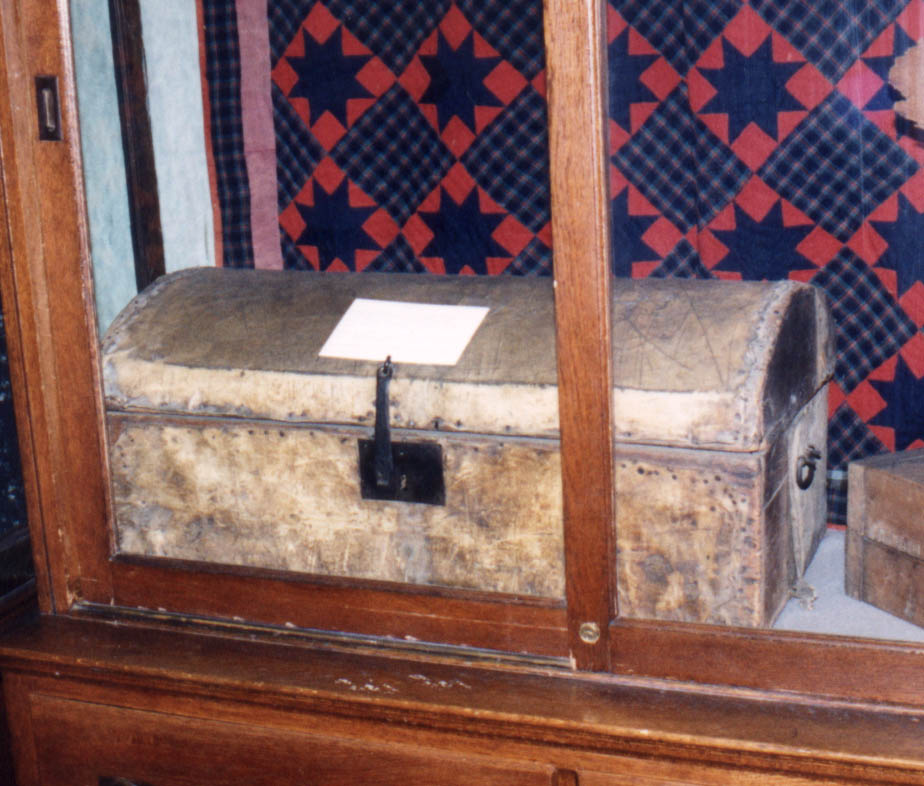 This is the trunk that the Waymire family brought with them from Germany in 1753. It was passed down through the family. In 1921, it was placed in the Wayne County Historical Museum where it remains today. It is not always on display. The trunk is covered with animal skin and has raw hide hinges.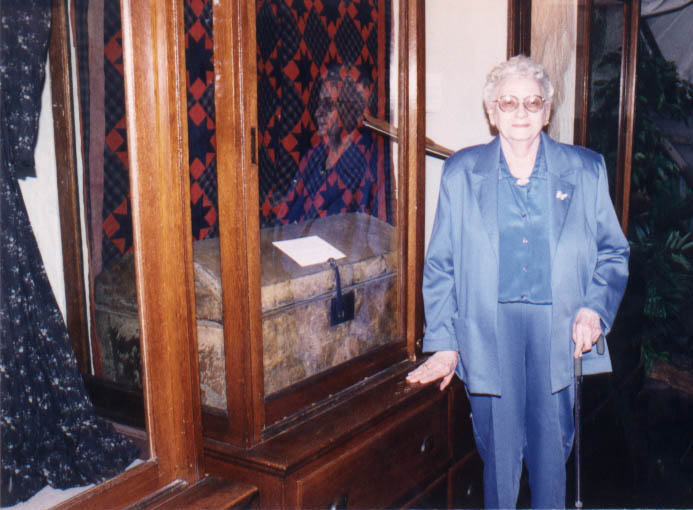 Jennie GRUBBS Jackson Hensley with the Waymire trunk.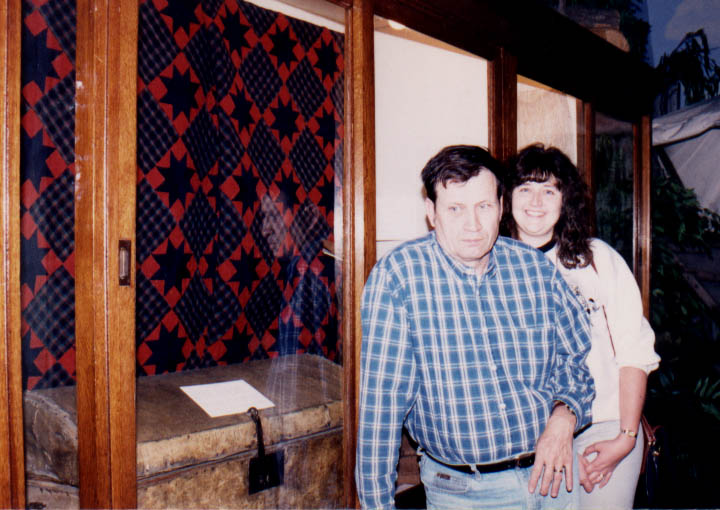 Marvin JACKSON and Jennifer JACKSON Capps with trunk.